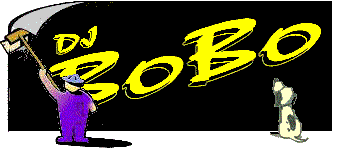 * * * D.J.Bobo Fanpage - Gamers World * * *
For all Games JavaScript and StileSheets have to be activated in your Browser! (No Panic, your computer can't be killed, if you do this)
Für alle Spiele muß JavaScript und StileSheets im Browser aktiviert sein! (Keine Angst, Deinem Computer passiert dadurch nichts)

---
You want to play Mastermind? Just push Odie to his house!
Willst du Mastermind spielen? Dann schieb Odie zu seiner Hundehütte!



---
You wanna get a CD-Shooting Star? Just hit the Cannon!
Du willst ein CD-Shooting Star werden? Klicke auf die Kanone!






---


Page layout and design are made and copyright (c) by Thomas Sommerer 1997-2001 - All rights reserved.